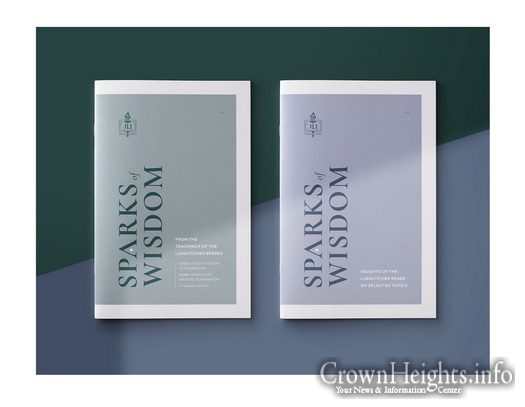 As the seventieth anniversary of Yud Shevat approaches, shluchim around the world are utilizing the latest editions of Sparks of Wisdom to help their community members find personal messages in the Rebbe's teachings. The full-color booklets produced by JLI are the centerpiece of self-guided social learning programs. The booklets contain ten vignettes from the Rebbe, each followed by a Question for Discussion designed to spark contemplation and dialogue among the participants.
From Chabad community centers to Campus Chabad Houses, Chabad girls' schools to CTeen chapters, Sparks of Wisdom has gained significant popularity as an engaging educational offering for formal and informal educational settings.
As the content is accessible to anyone, regardless of their prior knowledge, some shluchim are distributing the booklets in mailings or as mementos at Yud Shevat farbrengens for participants to enjoy on their own. Two editions are available for Yud Shevat: one containing teachings from the maamer "Basi Legani" and one on the Rebbe's wisdom on a broad range of topics.
To get your booklet, Click Here