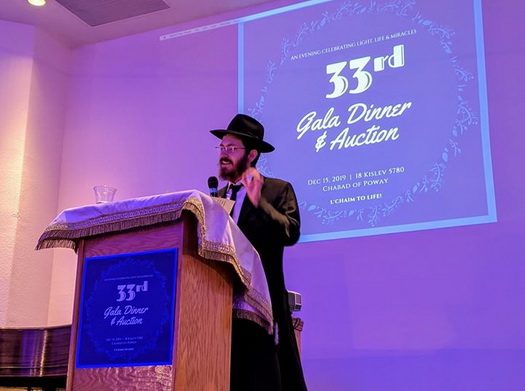 Credit: Chabad of Poway Facebook
by CrownHeights.info
The White House's announcement for this years presidential nominations included two appointments to the United States Holocaust Memorial Council.
One of the appointments went to Rabbi Mendel Goldstein, Shliach to Poway, California.
The United States Holocaust Memorial Council, established by Congress in 1980 to lead the nation in commemorating the Holocaust meets twice a year.
The council consists of 55 members appointed by the president, as well as five members each from the Senate and House of Representatives and three ex-officio members from the Departments of Education, Interior, and State. Presidential appointments serve for a five-year term; 11 members' terms expire each year.