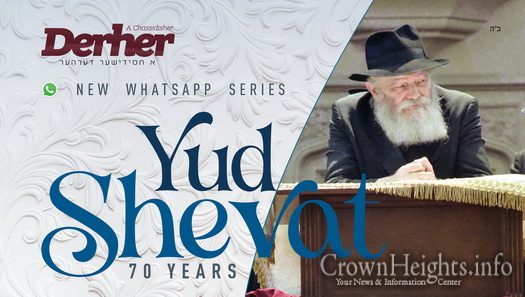 As Yud Shevat approaches, marking 70 Years of the Rebbe's leadership, A  Chassidisher Derher has announced the launch of a special WhatsApp series with short messages, culled from the Rebbe's sichos, letters, and written answers.
This 10-part series will run from the 1st through the 10th of Shevat (Jan. 27 – Feb. 5), and will be sent directly to all our subscribers.
To subscribe to the whatsapp series, click Here (from your phone), or Send us the WhatsApp message: 'subscribe', to (718) 305-6859.
Please note: you will only receive messages if our number is saved in your contacts.
* If you are already receiving messages from A Chassidisher Derher, there is no need to re-subscribe. Forward to friends and family!