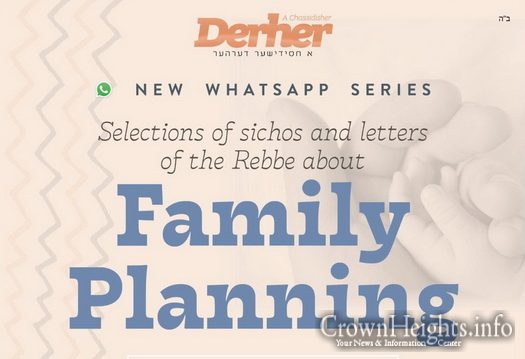 This month, A Chassidisher Derher magazine published a comprehensive anthology of the Rebbe's guidance on the issue of family planning.
We are excited to announce the launch of a special WhatsApp series with short messages dedicated to this subject, culled from the sichos quoted in the article.
To subscribe click the following link (from your phone). https://wa.me/17183056859/?text=Subscribe or Send us a WhatsApp message 'subscribe'.
Please note: you will only receive messages if our number is saved in your contacts.
*If you are already receiving messages from A Chassidisher Derher, there is no need to re-subscribe.