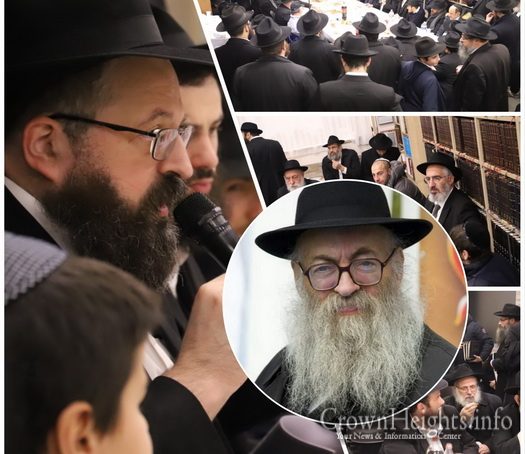 The Yartzeit of Shliach of the Rebbe to France, Rabbi Shmuel "Muleh" Azimov OBM, was marked with a special Melava Malka at the Beit Chabad of Fladres in Paris.
Rabbi Azimov served as the head Shliach to Paris since 1968, and was much beloved by the Jewish community he served and helped revitalize. Rabbi Azimov spearheaded the 'French Jewish Revolution,' which saw close to 100,000 French Jews become Baalei Teshuvah over the past five decades. He was 69 years old when he passed away 5 years ago.
Attending the Melava Malka was his son and present head Shliach, Rabbi Mendel Azimov.
photos by Morde'hai Lubecki