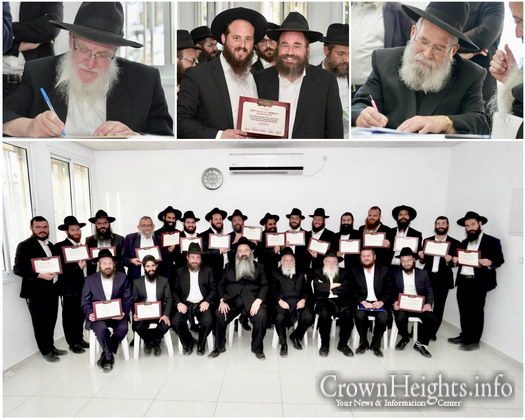 After completing a comprehensive course on being Mesader Kiddushin throughout this past year, the shluchim on campus in Israel received certificates of completion, and are ready to officiate at weddings.
The certificates were signed by Rabbi Yochanan Gurary, Rabbi Moshe Havlin, Rabbi Chaim Shlomo Diskin, along with Rabbis Pinchas Altohiz and Rabbi Mordechai Farkash who delivered the course.
Rabbi Uri Gemson, head of the Beit Midrash for Campus and Youth in Israel, concluded the course with great satisfaction and announced additional areas of study in the coming year.
Chabad Houses on campus marry hundreds of Jewish couples in Israel each year.
Photo: Schneur Schiff