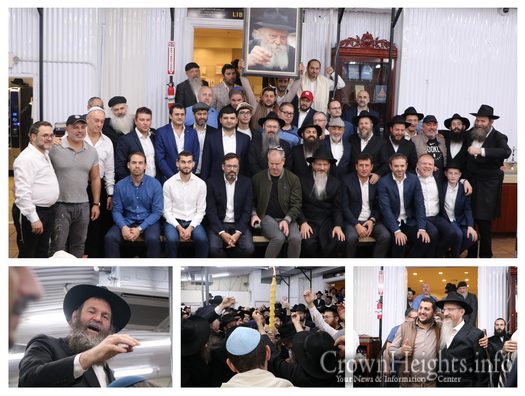 In what has become an annual trip, a group from Moscow spent their 12th Shabbos Slichos by the Ohel of the Rebbe in the Cambria Heights section of Queens.
The trip, headed by Chief Rabbi of Russia Rabbi Berel Lazar, was organized by Rabbi Motti Weisberg, Rabbi Schneur Halperin, Rabbi Israel Rosemarin and Rabbi Elimelech Weisberg
The group stayed nearby the Ohel throughout Shabbos Slichos, where they had a spiritual and uplifting experience.
Motzai Shabbos, the group traveled to Crown Heights, where they spent time at a farbrengen hosted at the home of Moshe Rubashkin. They went from there to the Rebbe's home, where they said Slichos.
Photos by Sheneor Mor Yosef