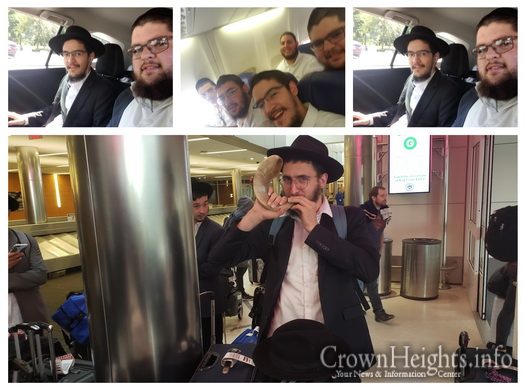 After a long journey Comprising of a flight from New York to Milwaukee, followed by a 4 hour bus journey, the Shluchim to Postville Iowa have arrived to give the Bochurim of Yeshivas Beis Shalom a phenomenal year.
In the aftermath of the Postville Raid 12 years ago, the Postville Yeshiva is not as self-sufficient as it used to be.
The Shluchim of 5780 have big goals for this year to make the Bochurim of Yeshivas Beis Shalom of Postville Mesivtah and Zal discover the true Chassidishkeit and fulfillment in living a life of a Torah committed Jew and being a chassid of the Lubavitcher Rebbe.
We plan to do this through:
-Learning with Bochurim
-Making them feel at home
-Seder Sichos
-Farbrengens
-Mivtzahs
-Shabbotons
-Moshiach Shiurim
-Seder Nigunim
-Rambam Club
In order to make this possible we need your support. Please help us with any contribution possible by clicking Here.
Betzalel Chaikin, Laibel Shemtov, Chilik Holtzman, Yossi Plotke, Yosef Chaim Singer, Yisroel Uzvolk, Shmuli Taichman, and Yekusiel Cohen