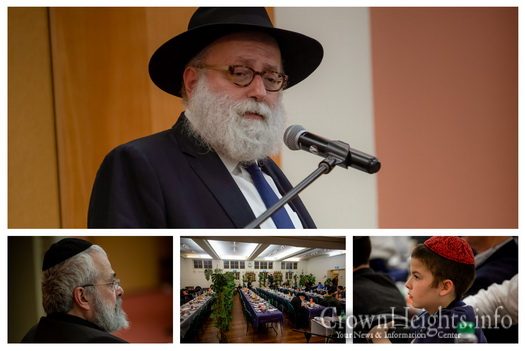 Marking 25 years since the Rebbe's passing, hundreds of members of the Sydney Jewish community came together to celebrate the Rebbe's legacy and to strengthen its resolve to better fulfill His teachings.
Chabad NSW under the auspices of Head Shliach, Rabbi Pinchus Feldman OAM, hosted the sit down Farbrengen at Chabad Double Bay (CDB is led by Rabbi Yanky and Leah Berger)
Rabbi Simon Jacobson, international Author and Scholar, inspired the packed hall with his insights and stories of his many encounters with the Rebbe and the lessons that we can learn from them.
The Farbrengen was organised by Rabbi Elimelech Levy, Director of Chabad Youth NSW.