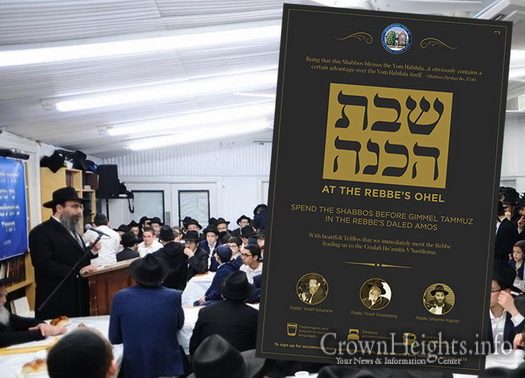 Bochurim to Gather at the Ohel in Preparation for Gimmel Tammuz
Hundreds of Bochurim are set to gather at the Rebbe's Ohel this Shabbos in preparation for Gimmel Tammuz. Throughout the Shabbos, the bochurim will daven, learn, and farbreng in the Rebbe's presence to prepare for the holy day of Gimmel Tammuz by strengthening their connection to the Rebbe.
Vaad Talmidei Hatmimim has arranged a roster of Shiurim and Farbrengens for the benefit of the many bochurim to assist in using the time spent near the Rebbe to its fullest. The program will feature Farbrengens and Shiurim in multiple languages by Mashpiim and Shluchim including Rabbis Yosef Gourarie, Yosef Greenberg and Shlomo Kaplan.
The Vaad has also arranged sleeping accommodations nearby and round-trip transportation from Crown Heights. Reservation is required.
To register, text your name and Yeshiva to 347-770-4275.