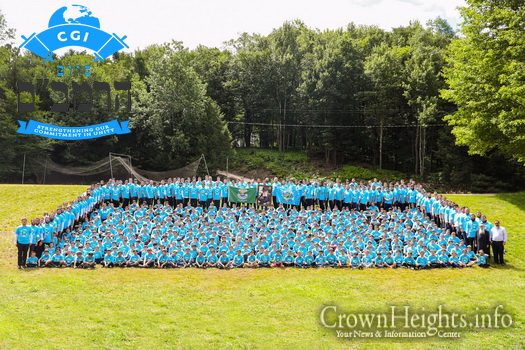 This year's Siyum Harambam will take place in the middle of the summer. This presents a special opportunity to inspire and unite our campers about the takana to learn daily Sefer Hamitzvos.
In this vein, camps Gan Israel in Detroit, Florida, Montreal, Parksville and Toronto will be joining together to simultaneously celebrate the Siyum Harambam via live webcast – actualizing one of the main ideas behind the takana: Achdus Yisroel.
A very exciting, entertaining and interactive program is planned with the intent to inspire campers to either continue or start learning Sefer Hamitzvos each day.
At the culmination of the rally program, every camper will be handed their very own Sefer Hamitzvos that will help them fulfill their commitment throughout the year.
This Sefer Hamitzvos will be published and printed for the very first time for this project, by "Chitas for Kids Inst.", supervised by Rabbi Herschel Lustig, dean of Oholei Torah. This novel version of Sefer Hamitzvos is the first Sefer Hamitzvos to be published that is kid-friendly and interactive and is synchronized with the actual limud cycle of Sefer Hamitzvos.
You can be a part of it! Please help bring this project to fruition by generously making a dedication in the sefer in honor or in memory of a loved one.
Click here for a full-page dedication
Click here for a half page dedication
Click here for a quarter page dedication
Click here to be a part of the cause
For more information please email CGISiyumHarambam@gmail.com