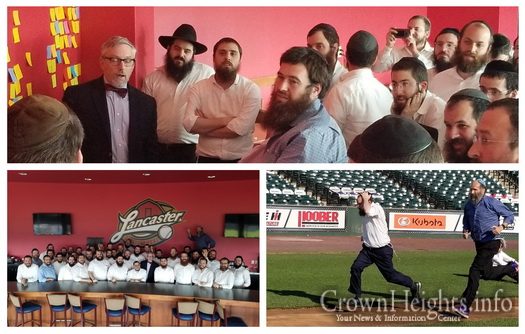 Lancaster is a popular summer tourist attraction for frum visitors from Brooklyn, Lakewood, and Monsey. They come to see the Amish Attractions, tour the factories, shop at the outlets, and spend some time in local amusement parks.
This summer, Shluchim from all across the country will also visit Lancaster. They are coming for professional development. They will learn and develop new skills in communication and fundraising at the 2nd annual "Grow Gelt" conference.
Registration for the Grow Gelt Conference opened just a few days ago and already has 11 confirmations.
Last year, over 40 Shluchim attended.
"I am beyond thrilled that so many Shluchim are traveling from so far away to join us here," said Rabbi Elazar Green, Director of Chabad of Lancaster and organizer of the conference. "I am delighted and honored that so many Shluchim appreciate and find value in this conference."Marc Pitman, from the Concordia Leadership Group, is one of the most sought-after lecturers in the non-profit training industry. He will lead a series of workshops as well as many other training and discussions together with Rabbi Green.
"This is not the same conference as last year", explained Rabbi Green. "We have an increased focus on "take it home" value. We are going to show the Shluchim how to do something, and then actually do it for them right there. The Shluchim will be able to return to their mokom Hashlichus with the wheels already turning."
Shluchim can register for the 2nd Grow Gelt Conference at https://form.jotform.com/91423106757153