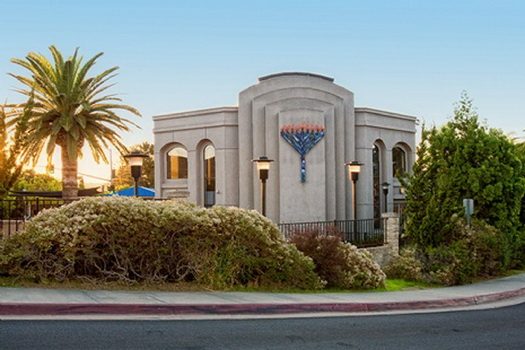 Woman Killed, Rabbi and 2 Others Wounded at Chabad of Poway
A 19-year-old gunman opened fire inside a synagogue near San Diego on Shabbos, the last day of Pesach, killing a woman and wounding the rabbi and two others, authorities said.
The shooting reportedly took place as congregants at the Chabad of Poway were sitting down for a Yom Tov meal.
A witness told CNN affiliate KGTV there were six or seven shots followed by screams and then another volley of shots. The witness said the wounded rabbi tried to calm the gunman and members of the congregation.
An off-duty Border Patrol agent working as a security guard at the Shul fired at the shooter as he fled, missing him but striking his getaway vehicle, San Diego County Sheriff William Gore said.
The gunman, identified as John Earnest, used an AR-type assault weapon, Gore said. There were indications that the gun might have malfunctioned after firing numerous rounds inside the synagogue, the sheriff said.
Shortly after fleeing, Earnest called 911 to report the shooting, San Diego Police Chief David Nisleit said. When an officer reached the man on a roadway, "the suspect pulled over, jumped out of his car with his hands up and was immediately taken into custody," Nisleit said.
The woman killed was identified as Lori Gilbert-Kay. The Rabbi who was injured, Rabbi Yisroel Goldstein, had reportedly tried to stop the gunman. He lost all the fingers on his right hand is currently in hospital.
San Diego Sheriff Bill Gore, briefing the media on the Poway synagogue shooting, said that:

– 3 of the 4 people (2 adult males, 1 female) shot are alive and recovering
– 1 woman was pronounced dead from gunshot wounds pic.twitter.com/oWpotokRTq

— TicToc by Bloomberg (@tictoc) April 27, 2019