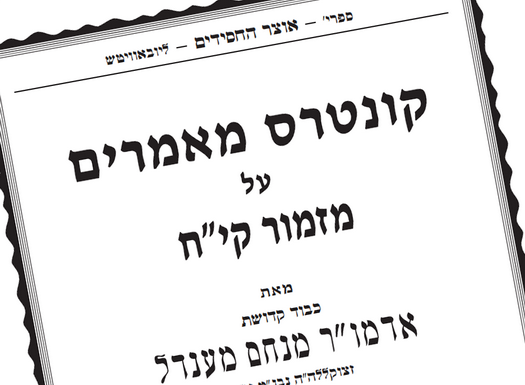 As Yud Alef Nissan approaches, Lubavitcher Chassidim worldwide have begun preparing spiritual gifts to celebrate the Rebbe's 117th birthday.
To assist with these preparations, Lahak Hanachos has published a special booklet containing six of the Rebbe's Maamarim which explain the verses of the new Kapitel – Psalm 118.
The print version will be distributed in Anash communities around the world for Shabbos Rosh Chodesh Nissan, together with the regular booklets of Sichos disseminated by Lahak.
To download the reading version, click here:
chabad.org/media/pdf/1085/IcRC10858589.pdf
To download the print version, click here:
lahak.org/media/pdf/1085/nMHC10858588.pdf