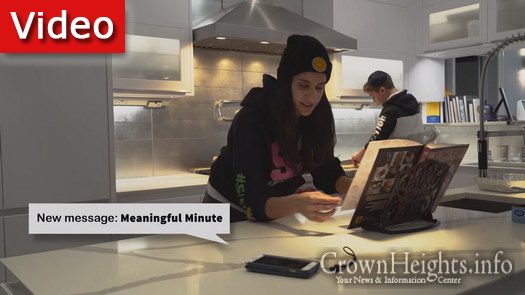 Meaningful Minute, a Video
A movement bent on giving a moment of meaning and value has launched a message a day named "Meaningful Minute.
In just 15 months Meaningful Minute has generated a following of over 35,000 subscribers. Men, Women and Children from various backgrounds and levels of observance anticipate these messages daily to carry them through their days.
These messages have literally carried people through their most challenging times, and have given others a newer, fresher more positive outlook in life leading them to a more wholesome existence. Improve your life with just one minute of meaning a day. Join the movement today!
Click this link to join the WhatsApp broadcast, or message 516-668-3725.