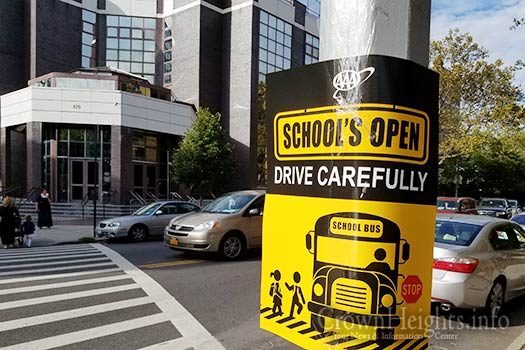 Just weeks after a successful charidy campaign brought in One and a Half Million Dollars, Bais Rivkah again is unable to pay its Staff. Crownheights.info has been informed that payroll checks are bouncing, and their staff was not paid.
by crownheights.info
Changes were supposed to come to Bais Rivkah. The new Board was supposed to fix the ailing schools financial woes. Yet here we are again, with no money, and no idea where it all went.
A successful Charidy campaign, run by the new Bais Rivkah Board, netted a staggering one and a half million dollars ($1,500,000). It seemed to be just what the school needed to get its finances back on track.
Now, crownheights.info has been informed that the Bais Rivkah payroll checks have bounced, and the staff has not been paid since before Chanukah.
An email request for an explanation by Crownheights.info to the school administration has yet to be answered.
Although seemingly unrelated, this comes on the heels of the firing of Benjy Stock, an administrator of Bais Rivkah for many years.