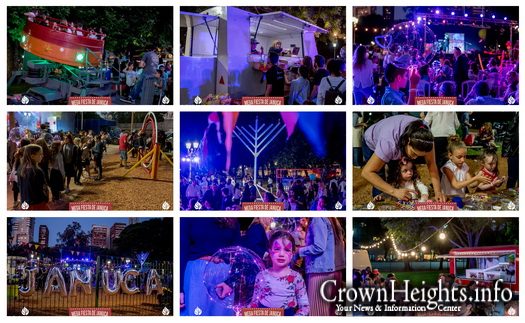 An incredible event at the "Plaza Alemania" in Buenos Aires, Argentina attracted a crowd of over 650 people.
People familier with Chabad, as well as many new faces could be seen at the Menorah lighting ceremony, with special menorah kits for people to take home.
The Menorah, a 22 foot masterpiece, was the center of the event, with games for kids, art projects, food, and more culminating for a great time.
The menorah lighting was run by Shluchim Rabbi Shlomo Levy and Rabbi Yossi Birman, Shluchim to Buenos Aires, Argentina.