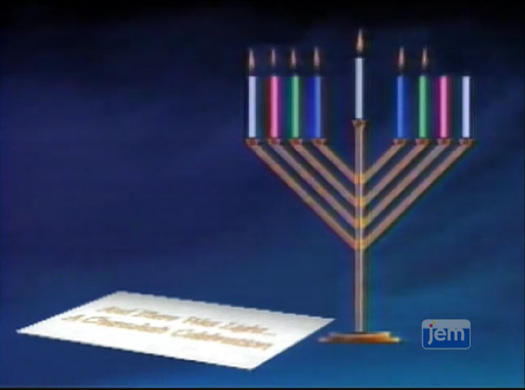 The words "Chanukah Live" stir fond and nostalgic memories by so many. Harnessing what was cutting-edge technology at the time, some young visionaries came up with a revolutionary idea: A Chanukah celebration that would break the barriers of distance and time.
In cities spanning every continent, a simultaneous Menorah lighting with satellite hookups that would share the Rebbe's address to each location, as well as broadcasting to the Rebbe a live feed of their respective celebrations.
Immediately following the live event, a highlights reel of the event was prepared by a team of film editors to be broadcast once again on national television. The shortened version of the event would draw thousands of viewers, spreading the message of Chanukah in a greater way than ever before.
This year, on the anniversary of Chanukah Live in 1990, JEM will be live streaming the video on the exact day it aired on national television on Chanukah some 28 years ago. To relive these amazing and precious moments with the Rebbe this year, tune in on Sunday, 1 Teves – December 9 at 5:00 PM to watch Chanukah Live, 5751 – 1990.