Hundreds of residents gathered in the city of Tzfat for a Yud Tes Kislev farbrengen. The event was hosted at a central meeting hall in Tzfat, and organized by the Kiryat Chabad organization of Tzfat.
In attendance were dozens of yeshiva students from the Chasidic communities in the city, who came to attend the celebration and farbreng into the night. Another notable guest at the farbrengen was influential Chasidic Rabbi, Rabbi David Slama.
Participating in the event were heads of the local communities including Rabbi Mordechai Bistritzki the head of the Rabbinical Court, and Chabad Rav, Rabbi Haim Bezeq, head of the Sanz community, Rabbi David Wolf Reich, Deputy Mayor Rabbi Shlomo Haddad, a city council member Rabbi Nachman Gelbeck, Rabbi Abraham Ohanona, chairman of the religious Council, Chairman Benny Legziel, Rabbi Chaim Silber, head of Yeshivat Be'er Mayim Chaim Rabbi Isaac Frankel, and other guests. the farbrengen was led by head shaliach Rabbi Chaim Kaplan. The many speakers brought multiple styles, and spoke on topics including Chassidic teachings, and connecting to the Rebbe.
The guest Rabbi Slama fascinated the public for hours on end with story of his life as a young boy, with his time in yeshiva in Lion and Burnoy France, led by Rabbi Nissan Neminow.
Even with the end of the official part of the farbrengen, dozens remained into the early morning hours, when Rabbi Slama left for events to do with Yud Tes Kislev held in Jarusalem.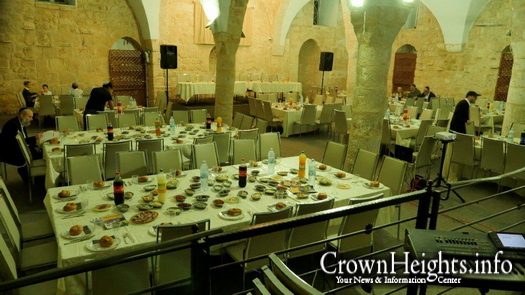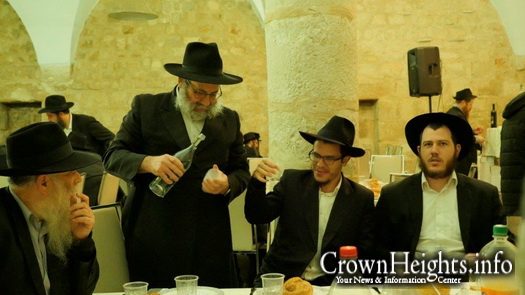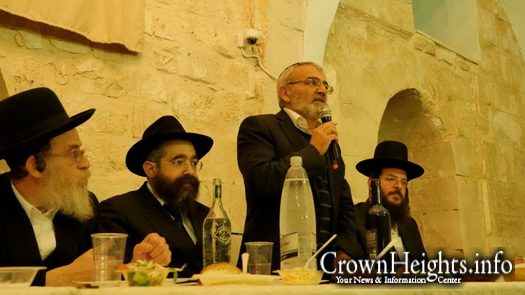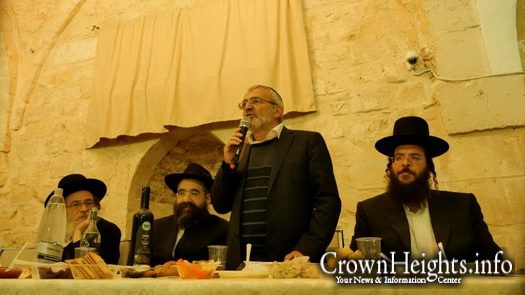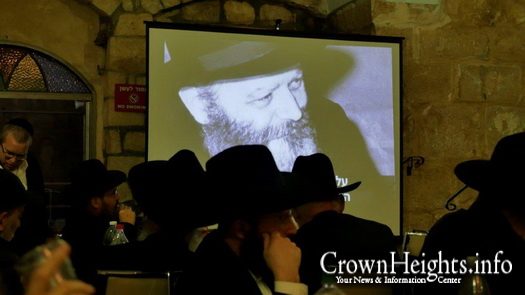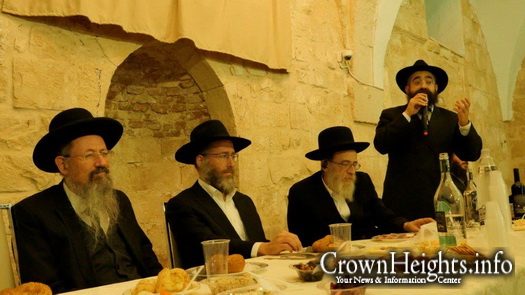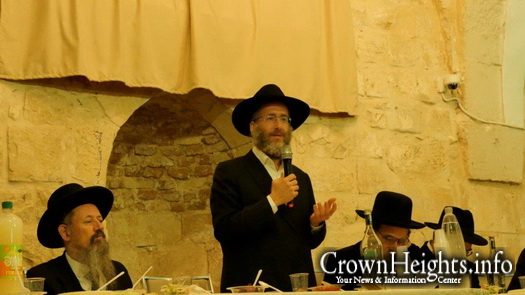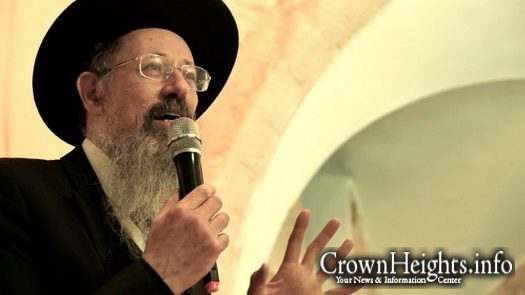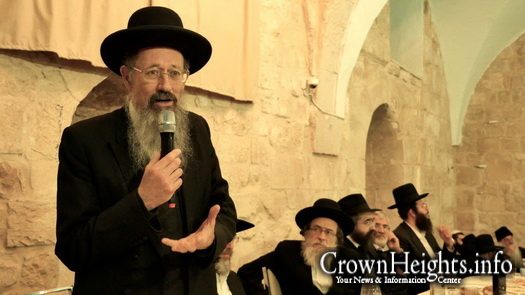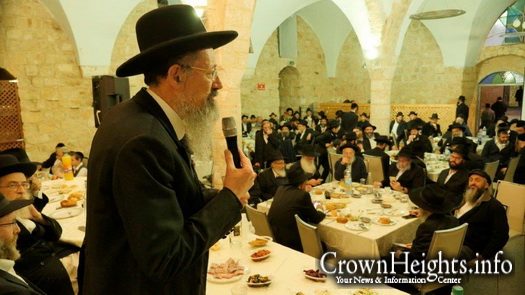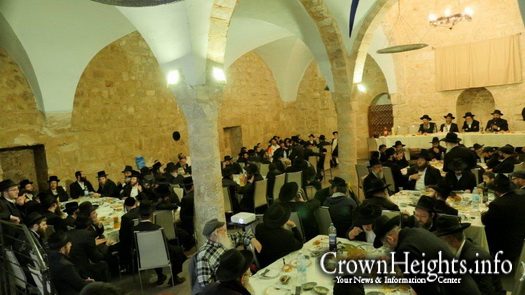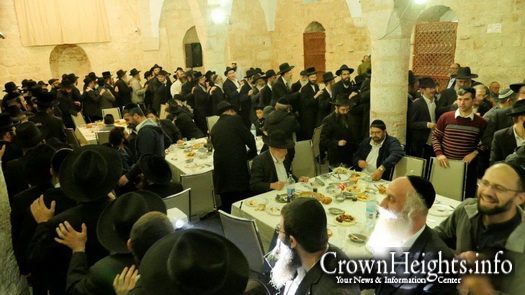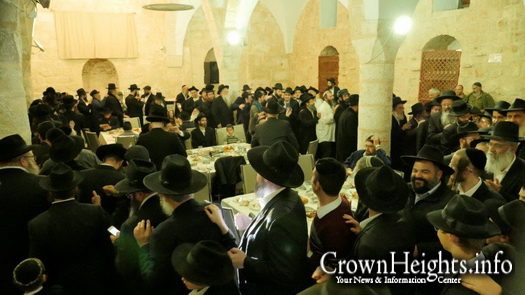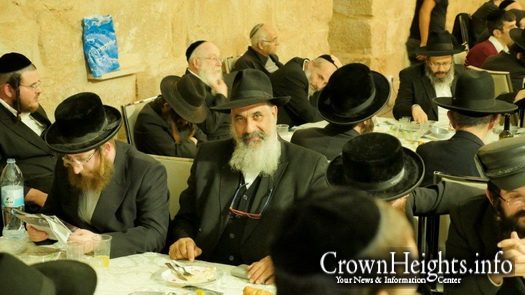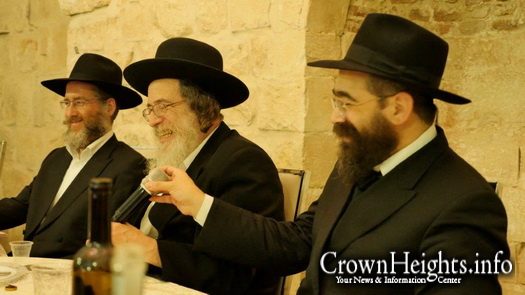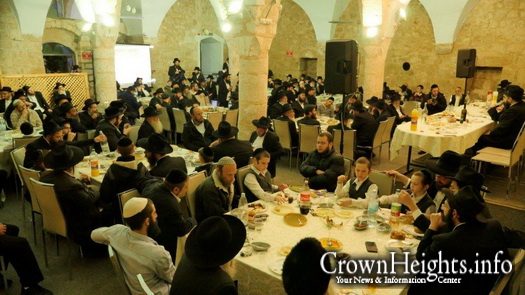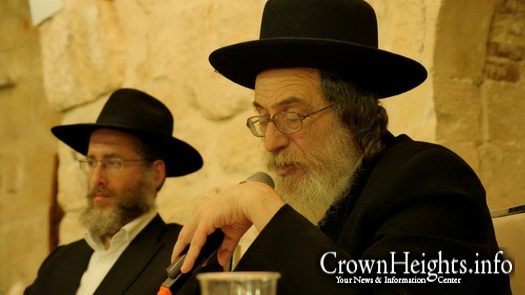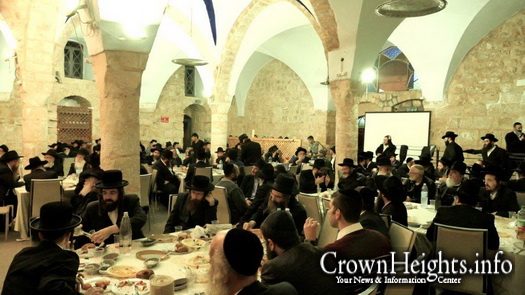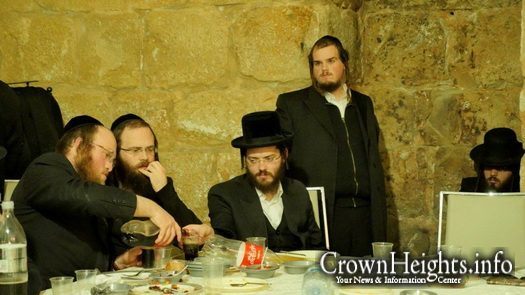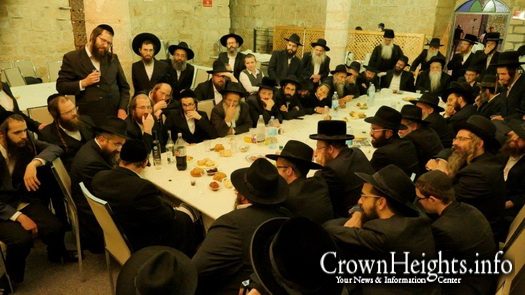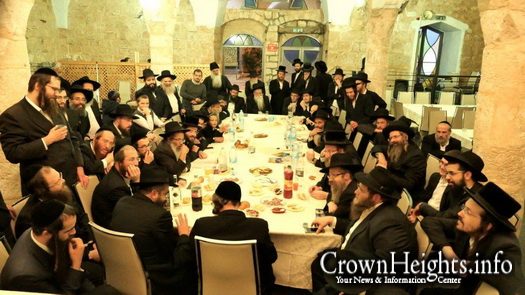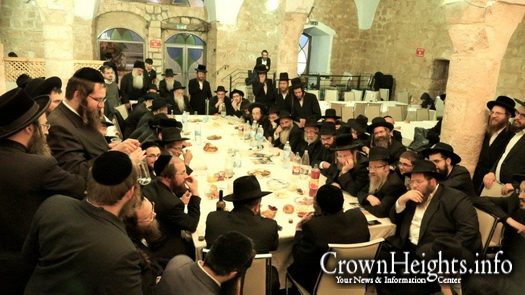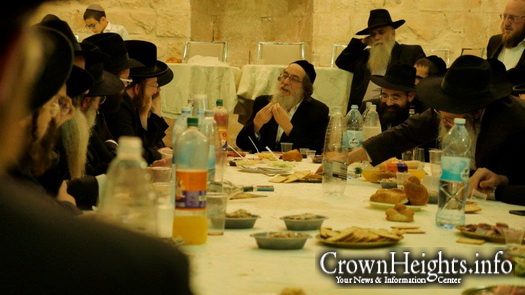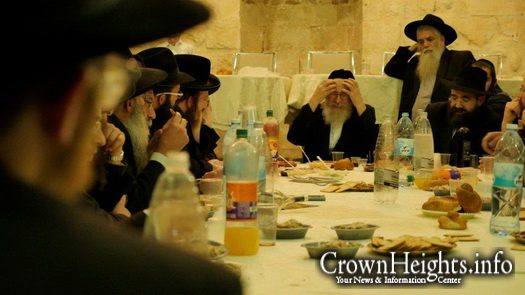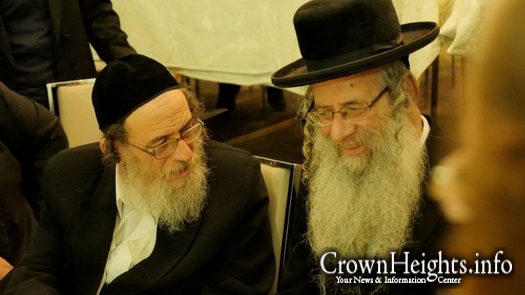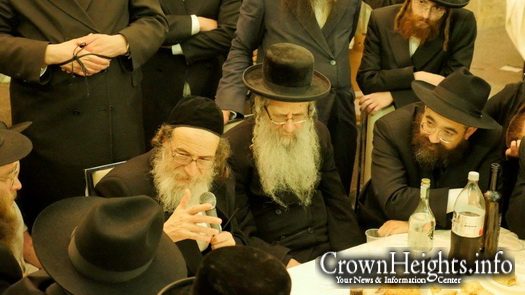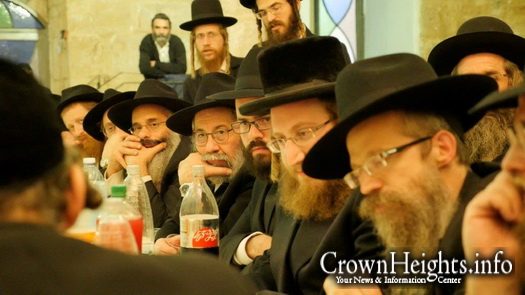 Kislev Farbrengen Held In Tzat