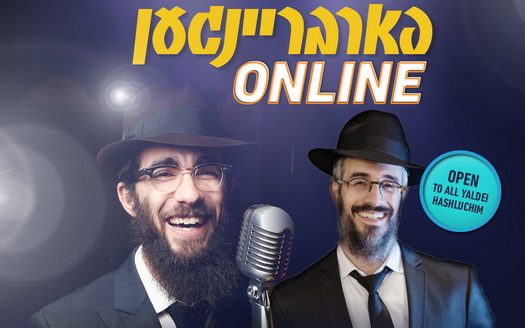 Yaldei hashluchim around the world celebrated and danced together as they marked the 90th anniversary of Yud Daled Kislev with a virtual farbrengen hosted by MyShliach on Wednesday evening.
Rabbi Levi Plotkin, director of JEM's Connection Points initiative, welcomed the children and spoke about the significance of the day, highlighting the importance of chassidim and shluchim celebrating as one big family. Rabbi Plotkin shared some of the ways in which the Rebbe publicly marked Yud Daled Kislev, pointing out the fact that the Rebbe gave gifts commensurate with the number of years being celebrated. He urged the yaldei hashluchim to similarly seek ways to gift the Rebbe and Rebbetzin with presents relating to the number ninety.
After reciting the Rebbe's kapitel and giving tzedaka, the children watched a video of the Rebbe. The Rebbe addressed the importance of marking an anniversary together with one's family, mentioning that Hashem reveals His presence in a gathering that is l'sheim Shamayim, much like the online farbrengen itself.
Taking to heart the Rebbe's note in a recently discovered letter to Reb Dovid Raskin, in which the Rebbe expressed his surprise that there was no dancing at the farbrengen of Yud Daled Kislev 5739, the children made l'chaim and then danced to a medley of lively chassidishe niggunim sung by world renowned singer Eli Marcus, accompanied by acclaimed musician Fitche Benshimon. Despite being stationed all over the world, often isolated from fellow Lubavitcher friends and communities, the yaldei hashluchim were able to truly feel part of something bigger and celebrate this special anniversary of the Rebbe and Rebbetzin as one family.
MyShliach is a division of Merkos L'Inyonei Chinuch Suite 302.