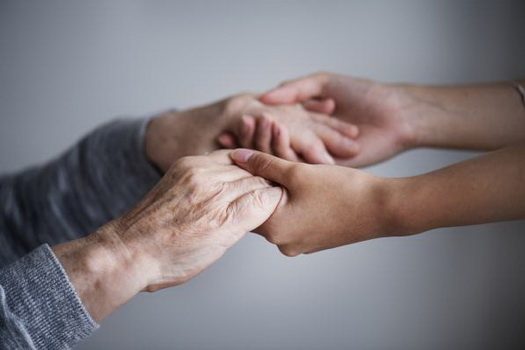 by Shterna Karp – Lubavitch.com
When hackers broke into university printers and distributed anti-Semitic flyers two years ago, the University of Amherst community was shaken by the spike in blatant hatred.
Yocheved Adelman organized an impromptu Helping Hands event in response. "We need to counter negative with positive," says the campus Chabad representative. The event was well-attended and brought the fundamental message of compassion back to the forefront.
At one of the monthly Helping Hands events on October 17, the main hall of Chabad on Campus at UMass bustled with activity. Sixty students gathered around tables with cookie recipes and piles of ingredients laid out in front of them.
Yocheved, who has been directing Chabad on Campus at UMass along with her husband, Chaim, since 1988, is at the center of the hubbub, welcoming students, directing them to a spot, and helping them choose between chocolate, chocolate chip, or sugar cookies. Tomorrow, Yocheved will deliver the individually wrapped treats to residents of local senior homes.
Only 3,000 of the 25,000 students on campus are Jewish. Anti-Semitism crops up every once in awhile, in the form of swastikas painted on doors or offensive graffiti. Yocheved believes that the hatred comes from a lack of knowledge. Most people's outlook, she says, changes after a positive experience with Judaism. By opening Chabad's Helping Hands program to students varied religious affiliations, the divide between the diverse student body grows smaller.
As a Lebanese-Catholic, Christine Akiki first learned how to make challah bread at helping hands. Christine, who is service chair of Delta Kappa Delta sorority, organizes a recruitment event each semester. Since her initial visit to Helping Hands two years ago, she's been holding them at Helping Hands.
"It's a great atmosphere and we have fun," Akiki explains the choice of locations. Even when they are not recruiting, Delta Kappa Delta's sisters—from places like Nepal, Pakistan, India, Lebanon, and Ghana—represent each month.
Yocheved uses the monthly opportunity to impart a universal Torah message, such as the Chasidic concept a little light that can dispel great darkness. Though the volunteers had only baked cookies, she drew the parallel, each senior resident who received one would be positively impacted.
"Yocheved shifted my focus for my own life," Christine says, "because she reminded me about the potential of a small act." For Christine, who grew up with minimal exposure to real-life Judaism, the religion she learned about in textbooks became relatable.
It is not only the non-Jews who experience a shift in perspective. Students who normally would not attend a religious event will participate in Helping Hands. For Gabby Tobin, Helping Hands led to more involvement in the campus's Jewish life. "I went to a session after I saw an ad on Facebook during sophomore year, and it immediately became my favorite program on campus," the economics major told Lubavitch International.
After her first experience, Gabby began stopping by at more of Chabad's events and Shabbat dinners. She was instrumental in encouraging the brothers at her co-ed fraternity, Alpha Phi Omega—only ten percent of whom are Jewish—to join Helping Hands as well.
Last spring, Yocheved attended Alpha Phi Omega's closing dinner to support members who had become close to her family. To her surprise, she was invited to the stage and awarded with honorary membership, because, Gabby explains, Helping Hands shares the fraternity's principles of friendship, leadership, and service. "I have a pledge paddle with my name on it hanging in my house now," Yocheved says with a laugh.
Alpha Phi Omega and Delta Kappa Delta are only two of the many Greek-life organizations that support Helping Hands. When the groups invite Yocheved over to run a session at their houses, she customizes the project and message to relate directly to them. Helping Hands fits in well with what Yocheved calls the "volunteer culture" on campus. "Students are looking to get involved in community service, and this is a way for us to engage them in important conversations."
At University of Massachusetts Amherst, Helping Hands is building bridges across differences. As they bake, craft, or decorate each month, students like Gabby and Christine are reminded of the universal power that a person of every faith holds.
For more information and to support Chabad on Campus at UMass, visit http://www.chabadhouseatamherst.org.