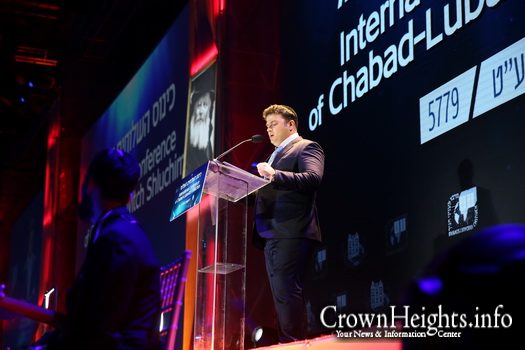 In a special speech, keynote speaker Yitzchak Mirilashvili spoke of the Rebbes care for each and every Jew. With a smile, he spoke of why the Rebbe touched so many Jews, and continues to touch so many more.
Yitzchak Mirilashvili is an Israeli-Georgian billionaire businessman and philanthropist, based in Russia and Israel. Mirilashvili's family businesses include real estate, construction of shopping malls, casino chains, petroleum industry, diamond and renewable energy sectors. He was known as the youngest billionaire of Israel, following the sale of his shares in a popular news site for $1.12 Billion.
He is also a very active contributor to many Jewish organizations, notably the organization geared to the young Jews, called Meromimim.