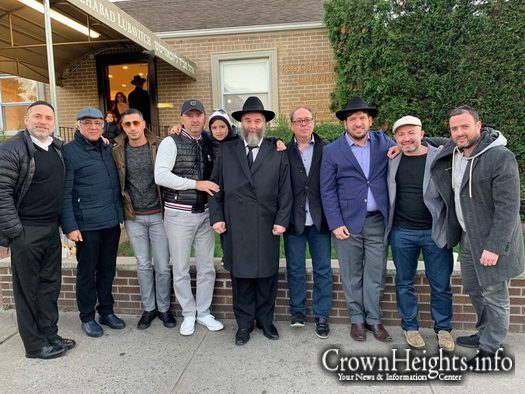 Chabad Shliach Rabbi Avrohom Holtzberg of Georgetown in Brooklyn takes the Chatanei Torah from his Chabad House to an inspiring Trip to the Ohel. Every Year the privilege is bought on Simchat Torah by a few members of the Shul, but this year a Celebratory ceremony was included.
Since 2011 the Chatanei Torah of Chabad of Georgetown have kept a tradition; after Simchat Torah they were treated to a special Shabbat Meal designed for them and their families. This Year however they added an additional twist. Yesterday, most of the Chatanei Torah took a very moving and inspiring trip to the Ohel. Following the Ohel they celebrated an exquisite dinner at Wolf and Lamb.
All those involved in this Zchut year after year are astounded by the blessings and the success it brings into their daily lives.