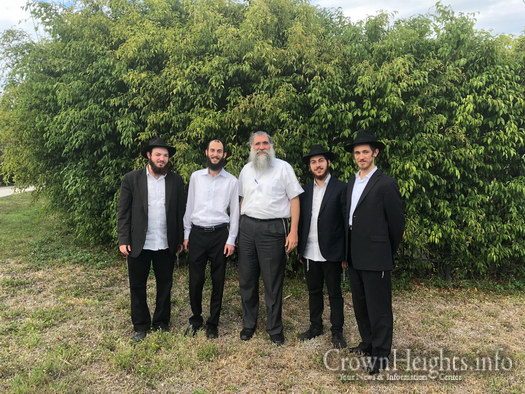 Rabbi Yitzchok Minkowicz of Chabad Lubavitch of Southwest Florida hosts Torah Ohr Yeshiva Bochrim and Shluchim for an inspiring Shabbas.
Bochrim Leibel Tzvi Blander and Noach Yoder as well Shluchim Naftali Spielmam and Yosef Chaim Tobi inspired the Southwest Florida Jewish community for Shabbas. The Bochrim Farbrenged with the community as well as learned with several of the community members.
The Bochrim and Shluchim enjoyed a farbrengen Melava Malka with the Shliach Rabbi Yitzchok Minkowicz.