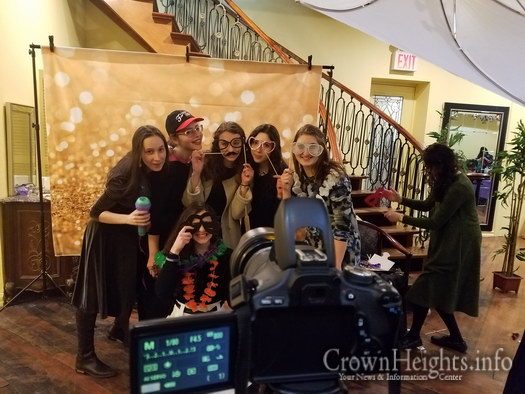 by Sara Liba Beer
It is just before Purim in Crown Heights, and residents are putting the last touches on their plans for the holiday. Shalach manos have been created; children eagerly await the moment they can put on their costumes; and many men have already decided which farbrengens and other gatherings they plan to attend. But what about the women? There are often fewer events geared towards them – an ironic feature of a holiday centered around a salvation of the Jewish people carried out by a woman.
That is the void that local women's group Living Chassidus is seeking to fill with this year's Esther's Palace Purim party, taking place Purim night. The party will pamper women physically and spiritually, ensuring there is a space just for them to get into the Purim spirit.
The party will begin with a megillah reading, followed by a delicious milchigs break-fast and a variety of engaging activities. Music and dancing will be led by Zappy by Zeesy. Participants can also make their own beautiful jewelry in a workshop led by Chani Albukerk, decorate delicious hamentaschen, pose with friends at a photo booth, and more!
Esther's Palace will take place in Rubashkin's basement (1349 President St), with the megillah reading at 6:15 SHARP and party at 7:00. A $10 cover charge will go towards costs of the event.
Living Chassidus is a chassidishe home away from home community for women living in Crown Heights, providing for both spiritual and physical needs. For more information about the party or other Living Chassidus programs, email Info@LivingChassidus.org or go to http://www.livingchassidus.org.