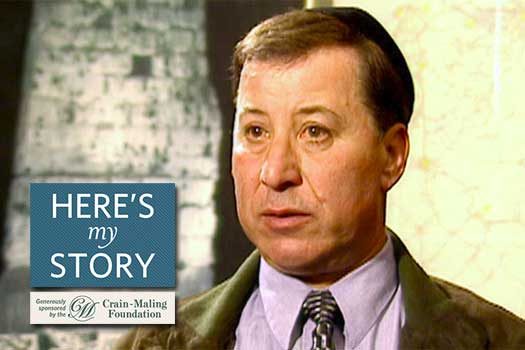 Click here for a PDF version of this edition of Here's My Story, or visit the My Encounter Blog.
perceived as insulting by the Soviet government, which could cause them to stop the immigration."
As well, he discouraged me giving interviews on this particular subject. On that particular visit, I was receiving an award from Americans for a Safe Israel, and I had hoped to use that venue to launch a fund-raising campaign. The American media were waiting to interview me as the mayor of the biggest Jewish city in the West Bank, and the left-wingers were there to protest re-settling Russian Jews in Judea and Samaria. But the Rebbe said, "Don't make too much noise," so, while I answered reporters' questions, I also listened to his advice and said nothing that might irritate the Soviet government.
I asked him for a blessing to build a big synagogue in Ariel – a Torah Center – where the Yemenite Jews, the Sephardic Jews and the Ashkenazi Jews could worship together under one roof. He gave me his blessing, but he said, "Keep each group separate, because each has its own tradition."
I remained insistent on a building that would signify Jewish brotherhood, but I didn't succeed in that endeavor, although I succeeded in many others, thanks to the Rebbe's blessings.
Ariel started in 1978, as a settlement of forty families on a bare mountain. Today, in the year 2000, just twenty-two years later, we have four thousand families, a college with over six thousand students and an industrial park with over one hundred factories, exporting products worth half billion dollars a year.
I think I fulfilled the Rebbe's directive to build: "Arayngechapt – catch every opportunity."
I once said to the Rebbe, "I am not a religious person." But he contradicted me. He said, "You are religious because you are building up Eretz Yisrael."
The Rebbe understood that the more people that come and settle the Land, the more power and strength we will have as a nation. And that will keep Israel Jewish forever.
Mr. Ron Nachman (1942-2013) served as mayor of Ariel, Israel, for 28 years – from 1985 until his passing. He was interviewed in January of 2001.