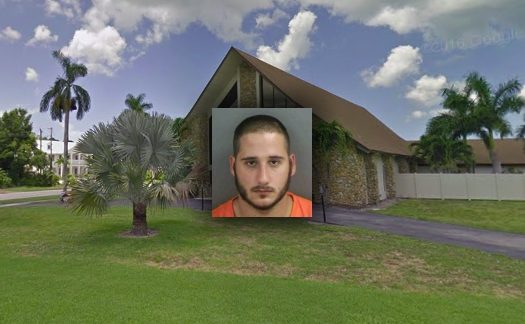 A young man was arrested in Naples, Florida, after allegedly trashing a local Chabad preschool and scrawling 'Heil Hitler' and other Nazi symbols on the wall.
From WINK News:
Michael Dami, 19, was arrested Wednesday after video surveillance appeared to show him  smashing flat screen televisions and computer equipment at the Preschool of the Arts at the Chabad Jewish Community Center on 1789 Mandarin Road, Naples police said.
The anti-Semitic graffiti was found in the office area, according to police. A total of $6,000 in damage was done.
Dami is facing charges of felony burglary, grand theft with damage and criminal mischief at a religious facility.