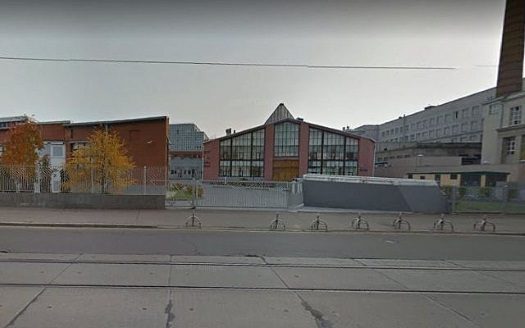 Firebomb Hurled at Chabad HQ in Moscow
Unidentified individuals hurled a firebomb at the Moscow offices of the largest Jewish organization in Russia, the Federation of Jewish Communities (FJC), which is adjacent to the Marina Roscha Synagogue, headed by Chief Rabbi Berel Lazar.
From The Times of Israel:
No one was hurt and minimal damage was caused in the incident Monday night at the offices of the Federation of Jewish Communities of Russia on Novosushchevskiy Street north of the Russian capital, the online edition of the L'Chaim Jewish newspaper reported Wednesday.
Footage from the incident shared by the Moscow Metropolitan Police with local media shows a person whose facial features are not clearly visible throwing the firebomb and leaving the scene as it bursts into flames.
The Marina Roschina Synagogue complex, which is also the seat of Berel Lazar, one of Russia's two chief rabbis and the head emissary of the Chabad movement to the former Soviet Union, has blast-proof windows and doors and is guarded by day by security personnel carrying automatic weapons. All visitors must pass through a metal detector.