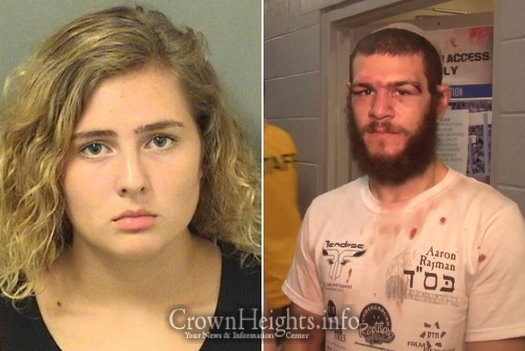 A 16-year-old girl is facing first-degree murder charges in the death of mixed martial arts (MMA) fighter Aaron Rajman, 25, who was shot dead in his surburban Boca Raton home in early July.
From the Palm Beach Post:
Summer Church of suburban Boca Raton is facing two counts of home invasion with a firearm or other deadly weapon as well as first-degree murder. Church was booked into the Palm Beach County Jail at about 8:15 a.m. Friday morning.
Church was indicted by a grand jury on Thursday and is facing charges as an adult. A source said there are expected to be more arrests in the case.
Aaron Rajman, 25, was shot after several men entered his home at about 10:30 p.m. July 3, according to the Palm Beach County Sheriff's Office. A fight broke out and Rajman was shot before the men fled. No mention was made by PBSO of a female participating in the shooting when it first reported the murder.
Aaron Rajman rose to fame as one of the world's only Orthodox-Jewish Mixed Martial Arts (MMA) fighters, and had a 2-2 record.
He grew up attending Chabad of West Boca Raton, where he resided with his mother and siblings until his murder.
Update: Two more teens were arrested over the killing: Jace Swinton, 18, and Roberto Ortiz, 18.
Church, Swinton and Ortiz were booked into the Palm Beach County jail Friday morning after being indicted in Rajman's killing. In addition to first-degree murder, each defendant faces two counts of armed home invasion robbery with a firearm.