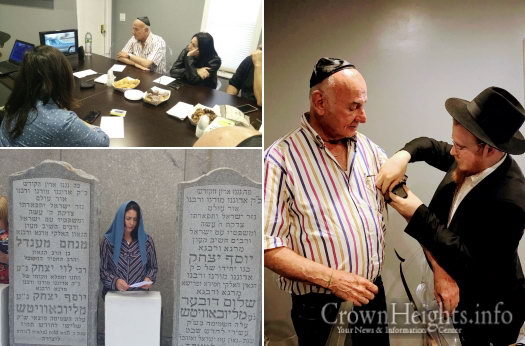 The Israeli Minister of Culture, Mrs. Miri Regev, along with Knesset Member Mr. Yaakov Peri, began their visit to the United States by paying a visit to the Lubavitcher Rebbe's Ohel in Queens.
During their one-and-a-half hour visit, they were welcomed in the Ohel's hospitality room, where they watched videos of the Rebbe and learned about his teachings. Afterwards they entered the Ohel and prayed on behalf of the people of Israel.
The ministers were accompanied by Rabbinical students Moshe Wolff and Mendel Eisenbach.