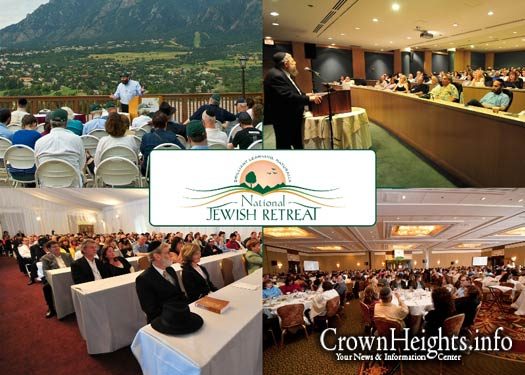 Record Numbers to Attend JLI Retreat
A record number of participants are anticipating in the annual Rohr Jewish Learning Institute National Jewish Retreat this August on the West Coast.
The Rohr Jewish Learning Institute has received a record number of registered participants for its annual National Jewish Retreat, taking place August 8-13, 2017 (16-21 Av, 5777).
Boasting the richest collection of Jewish learning experiences ever offered in one location, the Retreat has over 180 programs, classes, and workshops on a wide variety of subjects, including medical ethics, law, history, kabbalah, music, art, and cooking.
Attendees have the opportunity to explore the full range of Jewish thought in a warm, non-judgmental environment with over seventy master teachers representing the creme de la creme of Jewish scholarship.
Participants will also enjoy live performances, panel discussions, and comedy sketches, such as the Great Hamantaschen vs. Latke Debate. Always a highlight of the Retreat, the NJR Shabbos will be filled with song and dance culminating in a moving musical havdalah service and a festive melava malka.
If you're interested in learning more about the National Jewish Retreat, please visit: www.jretreat.com or call the JLI office at 718-221-6900. Link to online flip book: http://myjli.com/jretreat-pdf/2017/NJR_Catalog_2017/index.html.