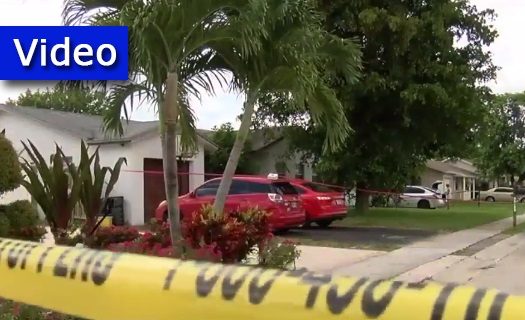 Authorities have said they are not investigating as a hate crime Monday night's slaying of Aaron Rajman, a professional mixed martial arts fighter and an Orthodox Jew, at his family home west of Boca Raton, Florida.
Rajman, 25, was fatally shot at about 10:25 p.m. Monday, the Palm Beach County Sheriff's Office said. It reported several men went into the house, a fight broke out, and the men drove off after the shooting. As of midday Wednesday, the agency had not reported any arrests or named suspects.
Meanwhile, in just 17 hours, an online contribution page hit its $20,000 goal for Rajman's funeral, with 321 people donating $20,345 by midday Wednesday.
"Wow thank you everyone! Today, I was able to give Rabbi Bukiet $10,000 to reserve Aaron's plot," organizer Sam Pollack posted. "He will be buried next to his father! We hit the goal in under 24 hours! I promised everyone I wouldn't sleep until this goal is hit! Means a lot to the family! I'm with Lauren now! If you can all see how thankful she is, would bring you all to tears!"
Lauren is Aaron Rajman's mother. Rabbi Zalman Bukiet is director of Chabad of West Boca Raton.
The funeral is set for 2:15 p.m. Thursday at Eternal Light Memorial Gardens, west of Boynton Beach.
Rajman was one of only a few Orthodox Jews in the sport. "It was pretty special to watch him walk into a ring with a yarmulke on," said a friend, who did not want his name used.
Rajman was born in New York and moved with his family to Florida as a pre-schooler, friend Emily Imber said. She said his parents later divorced, and for the last few years, he's shared a home with his mother, his mother's aunt and his younger brother. He also has an older brother. A family friend, Jonathan Lirette of Margate, said Rajman's father died of cancer about four years ago.
Imber said Rajman "was always religious ever since he was a kid."