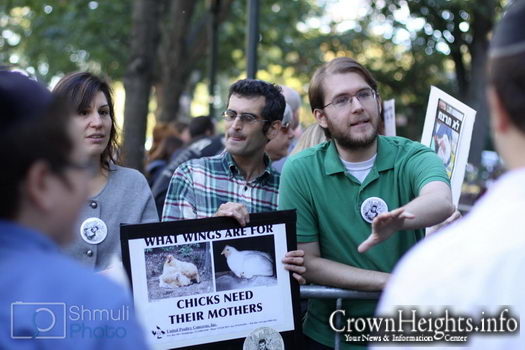 Illustration photo
from the JTA:
An animal rights group will appeal the decision of a federal judge in California which dismissed a lawsuit against a synagogue for holding a kapparot ceremony, a pre-Yom Kippur ritual in which a chicken is swung by its legs and then slaughtered.
Los Angeles District Court Judge Andre Birotte Jr. earlier this month ruled in favor of a request by Chabad of Irvine to dismiss the lawsuit filed against it in late September by animal rights activists.
The suit on behalf of the Virginia-based United Poultry Concerns claimed that the practice violates the state's unfair competition law. But Birotte wrote in his decision that the kapparot ceremony is a religious ritual supported by donations, not a "business act" covered by the unfair competition law.
The case will now go to the United States Court of Appeals for the Ninth Circuit, the Los Angeles Jewish Journal reported.