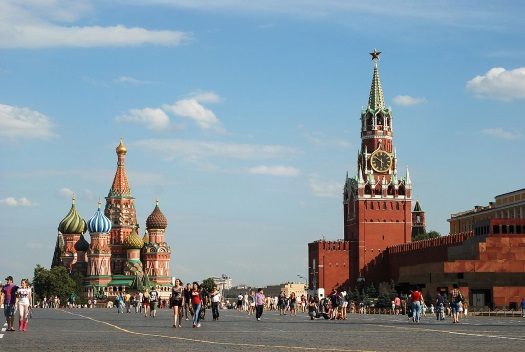 from the JTA:
For the second time this year, Russian authorities have ordered out of the country a foreign-born Chabad rabbi who had lived there for years.
This week, a Moscow district court ordered Rabbi Yosef Khersonsky, an Israeli who heads one of the capital's communities, to leave the Russian Federation in connection with his "setting up without permission a for-profit foreign entity," the RIA Novosti news agency reported. The court did not specify the nature of the entity.
In a hearing, Khersonsky denied the allegation, arguing that he acted as a consultant on religious matters for existing Jewish institutions, the report said. He intends to appeal the ruling.
In March, a Russian appeals court affirmed an expulsion order issued against Rabbi Ari Edelkopf, an American rabbi working in Sochi, in what a local leader of the Chabad movement called a "dark day" for Jews.