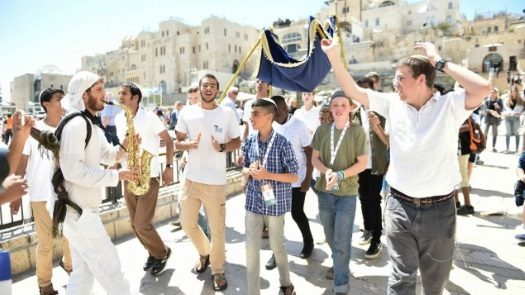 from the Times of Israel:
A group of 115 orphaned boys celebrated their bar mitzvah together in Jerusalem on Thursday, marking the occasion at the Western Wall in an effort coordinated by Colel Chabad, a veteran social services organization in Israel.
The program for the bar mitzvah boys is in its 15th year.
The boys formed a diverse group, some from observant backgrounds, others experiencing a religious service for the first time in their lives. What united them was the loss of a parent. Some had lost their father or mother to illness, others to tragic accidents, terror attacks, and suicide.
Each boy was given a new prayer shawl and phylacteries, and took part in writing a letter in a new Torah scroll dedicated by a Ra'anana family in honor of their own son's bar mitzvah.
They were also treated to a shopping spree at Zara to look their best for the occasion.