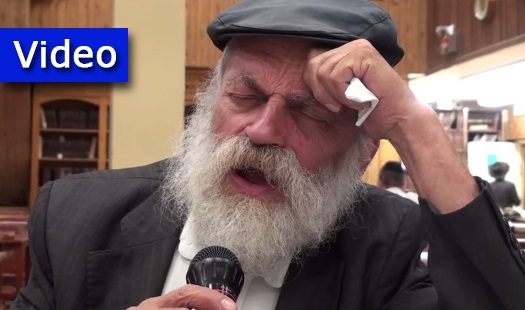 Veteran Baal Menagen Rabbi Sholom Brochstat was walking along President Street towards 770 on a recent morning, when suddenly, out of nowhere, a brand new Niggun came to his lips. He quickly entered a Shul he was passing by, opened a Tehilim to the Rebbe's new Kapital, and asked a stranger to record him singing it.
The Niggun is set to the words of the Rebbe's New Kapital Tehillim, 116, which Chasidim will begin reciting on his 115th birthday this Yud Aleph Nissan.
It was later refined by Rabbi Brochstat and recorded in a studio, accompanied by music.
We present to our readers both the original video of the unrefined Niggun shortly after it was composed, along with audio of the final, studio-recorded version.