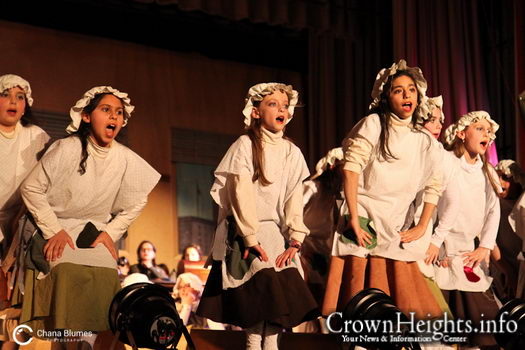 Illustration photo
A landmark in our community. A massive institution brimming with innovative, dynamic future leaders. The foremost educator of thousands of  young woman. It is called Bais Rivkah.
Inspired by the 75 year anniversary of Bais Rivkah, the high school students got thinking: how did their school receive its name? Who was Rebbetzin Rivkah? Why did the Frierdiker Rebbe deem it so important to name his ground-breaking school for women after his grandmother?
To answer all these questions, Beis Rivkah's production is exploring the riveting life of Rebbitzen Rivkah. Using drama, dance and song, they are portraying the heroic times of their lady of honor. The energy level is high and practice is in full swing. Talents are emerging while the girls collaborate with local professionals to ensure an unforgettable performance.
Rebbetzin Rivkah is an inspiration in her own right. She emerged from a tragic childhood not as a victim, but as a strong, determined woman. She took sadness, anger and fear and redirected it to become a most influential Rebbetzin in Lubavitch. Her legacy of resilience and transcendence echoes today in Bais Rivkah's halls.
Join Bais Rivkah as they perform "Transcend." Tickets are being sold and the hall is beginning to fill up for an evening that promises to be entertaining and uplifting.
March 26, 2017/ כ"ח אדר ה'תשע"ז
Brooklyn School for Music & Theater
883 Classon Ave
Brooklyn, Ny 11225
2 Shows: 4:00 pm / 7:30 pm
Tickets: $18, $25, $36, $50
Purchasing Options:
Online: Production77.com
4:00 Show: Chana Gittel – 347.325.3583
7:30 Show: Chaya – 917.588.7384
Judaica World