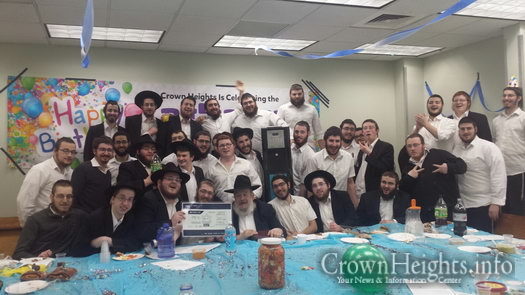 In honor of his birthday, the students of beloved Magid Shiur in Oholei Torah Rabbi Rabbi Avrohom Gerlitzky chipped in and bought him a unique present: A trip to Eretz Yisroel.
They also bought him a new water dispenser for his desk.
The Bochurim surprised Rabbi Gerlitzky with the presents as he entered the classroom to give his daily Shiur, which then turned into an impromptu birthday Farbrengen.