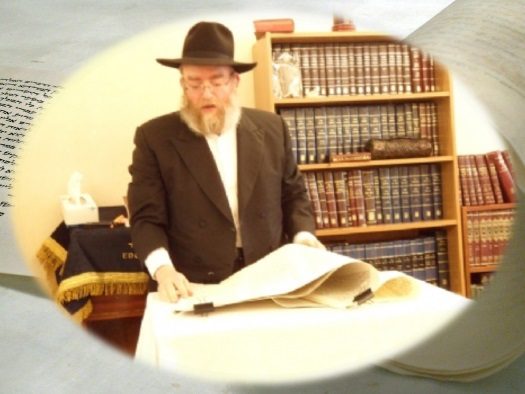 For eight months, Rabbi Mendy Gorman, OBM, fought for life. He fought it both physically — with the care of medical professionals, and spiritually — with the support of family and friends worldwide. Through it all, Mendy's Yiras Shamayim only strengthened; with good news a "Baruch Hashem," and with setbacks a "Gam Zu L'tova."
Mendy embraced the role of father, son, brother, uncle, cousin, friend, businessman, and shliach with joy and love. Everything he did was infused with a passion for spreading the beauty of Yiddishkeit. It was evident from his daily interactions, to his Tuesday night "Taste the Spirit" whiskey shiur, to Yomim Nora'im tefillos at Chabad houses across the globe; from melodious Parsha leyning to his Megillah readings on Purim.
Especially the Megillah.
They say, "one who hasn't experienced Simchas Beis Hashoeva hasn't experienced true joy." So it is — one who has not experienced Mendy's Megillah reading hasn't experienced a true Purim. Clear, smooth and joyous, Mendy breathed new life into the miraculous Purim story.
Mendy was blessed with many talents and passions. He was an exceptional Chazan, a sought-after Sofer; he enthused boundless generosity and community spirit, a deep love for family, and a great sense of humour. A Megillah reading truly captures Mendy's character, by weaving together the art of leyning, safrus, shlichus and above all, joyful spirit.
Purim teaches transcendence; from natural to the supernatural, and from despair to joy.
The Gorman family has chosen to honour Mendy's living legacy through a gemach for Megillos to be used for mivtzoyim purposes  in the merit ofYechezkal Menachem Mendel Zev ben Elchonan Tzvi.
This life, taken from us too soon will live on — transformed into infinite dispersions of goodness and light that together, will bring us back what we have lost.
A gemach will open in each city where Mendel's siblings reside. Megillos are currently available for mivtzoyim in London, Melbourne and Brisbane.
Here's how you can participate:
·  Share the joy of Purim! Borrow a Mendy's Megillah for mivtzoyim.
·  Contact the Gemach to donate and grow Mendy's Megillah gemach (PayPal via mendysmegillah@gmail.com)
·  Follow the Facebook page as Mendy's Megillah travels around the world sharing the beauty and joy of Purim with those in need.