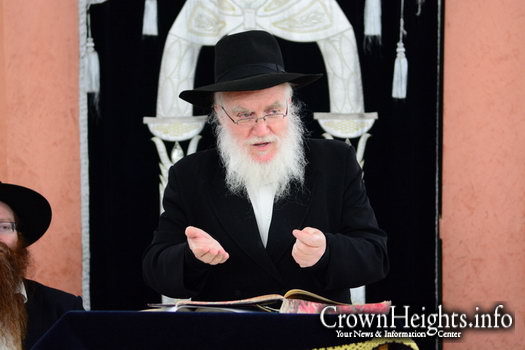 Rabbi Moshe Havlin
Police arrested 13 Haredi men during a protest in front of the home of Rabbi Moshe Havlin, the chief rabbi of Kiryat Gat, on Monday. The demonstrators were protesting against the recently negotiated agreement between Chabad yeshivas and the IDF, which rabbi Havlin signed.
from The Jerusalem Post:
According to police, more than 40 protesters violated public order by shouting, rampaging and damaging property in front of Rabbi Moshe Havlin's home.
Some of the protesters were seeking "to intimidate a public official," according to police. "In these cases the Israeli police will work stiffly to bring justice those who choose to do so," the Lachish District police said in a statement.
The suspects, residents of Jerusalem and Beit Shemesh aged 13 to 36, were taken to the Kiryat Gat police station for questioning.