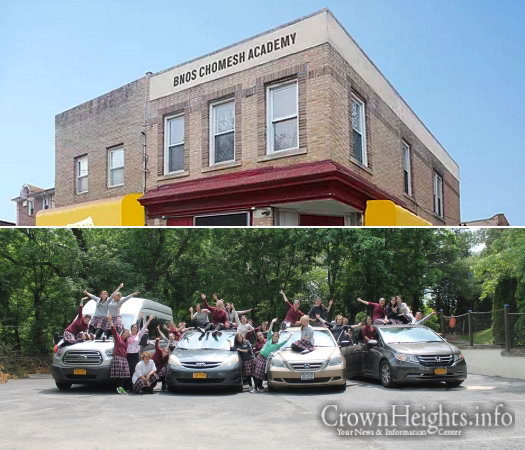 Now in its tenth year, Bnos Chomesh has reached a very special milestone: the purchase of a building that its students can call home. A fundraising campaign has been launched to help them complete the purchase.
Some students do well in a large school setting. But what about the student that needs something a bit smaller and more individualized? What about girls who thrive in a more personalized educational evnvironment? Bnos Chomesh Academy was established to cater to the needs of these students.
"The girls are looking forward to our new home with great anticipation!" says Mrs. Dena Gorkin, Principal of Bnos Chomesh. "Right now, we are in very crowded quarters and the move will give everyone a sense of revach and calm. It will be a real 'Shehecheyanu moment'!"
Bnos Chomesh was founded 10 years ago to cater to students who were looking for a small, individualized approach to education. Its students enjoy a challenging Limudei Kodesh curriculum as well as fully accredited New York State Regents certification. In addition, there are art, sports, yoga, guitar, piano keyboard, dance, flute and craft classes. And of course there is the hallmark of a Bnos Chomesh education – the exceptionally caring and upbeat staff that makes each day in school joyful.
This Tuesday and Wednesday, Bnos Chomesh is running a 36 hour Matchathon Campaign to help fund their new building. From 9:00am December 13th through 9:00pm December 14th, you can become their partner in education. To join in this mitzvah, click this link: https://matchathon.com/BnosChomesh.