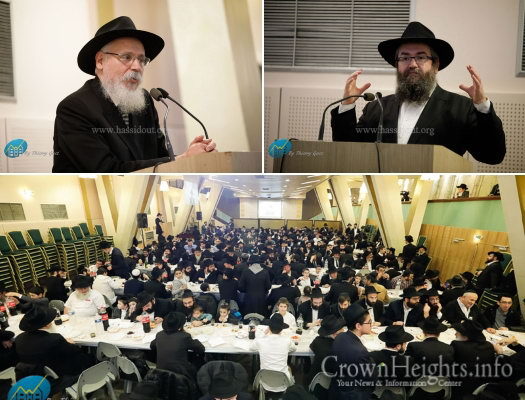 Members of the Lubavitch community in Paris attended the annual community Melave Malka that is held every year on Motzoei Shabbos Parshas Breishis, the first following the month of Tishrei.
The large meal was held at Beth Haya Moushka, Chabad's educational campus in the city.
The emcee was Rabbi Benyamin Mergi. Speakers included Rabbi Chaim Nissenbaum, Rabbi Gedalya Nissenbaum, Rabbi Mendel Azimov and a special guest from war-torn Donetsk, Ukraine, Shliach-in-exile Rabbi Pinchas Vishetsky.
The formal part of the evening continued with a chassidic farbrengen with Rabbi Levi Azimov. It lasted until the early hours of the morning, encouraging participants to lead a successful year in Torah and Mitzvos.
Photos by Thierry Guez