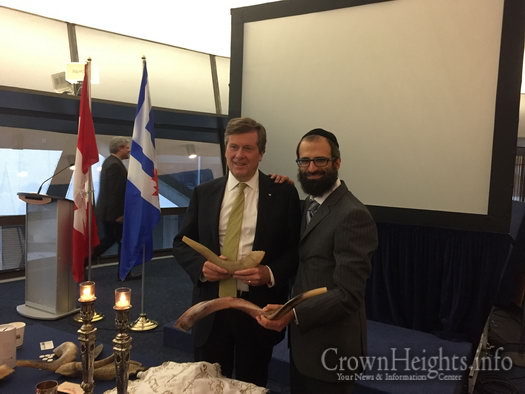 Rabbi Yirmi Cohen and Mayor of Toronto John Tory.
A pre-Rosh Hashana event was held in Toronto City Hall, with the attendance of Mayor John Tory and several MPPs.
The annual Rosh Hashanah event was organized by Rabbi Yirmi Cohen.
Rabbi Cohen explained about all the special fruits we eat on Rosh Hashanah, to ask G-d to give us a good and sweet new year.
Mayor Tory did a superb job blowing the Shofar!