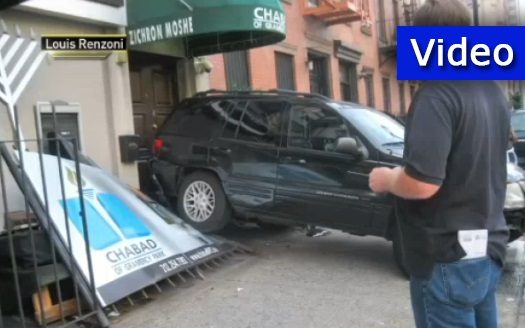 From NBC New York:
An out-of-control SUV repeatedly crashed into six others vehicles before barreling into a Chabad Hebrew school after an elderly driver suffered a medical emergency in Manhattan, police said.
It was chaos on East 20th Street in Gramercy Park when the black Jeep seemingly flew out of control Wednesday and hit six other cars.
Police are looking into whether the elderly woman driving the Jeep might have been disoriented from a medical emergency. Witnesses say she kept hitting the gas and then reversing, slamming into cars over, and over, and over again.