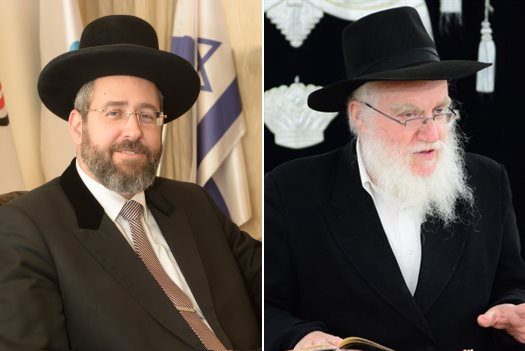 From Yeshiva World News:
Chief Rabbi of Israel Rabbi Dovid Lau Shlita has spoken out against the extremists who continue to harass Kiryat Gat Chief Rabbi HaGaon Rav Moshe Havlin Shlita.
The Eida Chareidis has also come out against Rabbi Havlin, a member of the Chabad Beis Din in Eretz Yisrael, for signing an agreement with IDF officials by which Chabad talmidim will have to serve in the IDF after learning in 'Kvutza' and yeshiva gedola.
Rav Lau stated "Rabbi Havlin is cruelly attacked. It is the duty of a rav to out and we strengthen his hand and if there are rabbonim who dispute his methodology, there are other ways to show this and certainly, violence is not the way".
Rabbi Lau concluded "We sent out wishes for a speedy recovery to his rebitzen and we daven that B'ezras Hashem Rav Havlin will continue his avodas kodesh, Kiddush Hashem and spreading Torah."