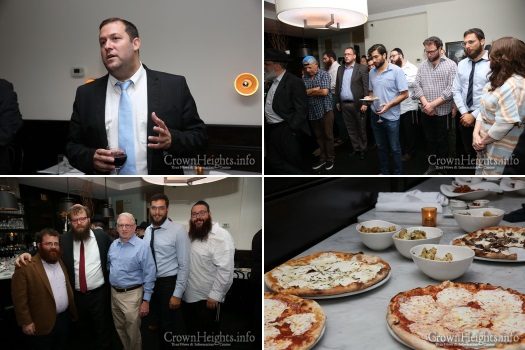 Samaria Regional Council Chairman Yossi Dagan spent Sunday evening after a day of 9/11 ceremonies explaining Israeli survival skills and resiliency to a gathering of more than 70 residents in the Basil restaurant in Crown Heights.
Many of those who attended had their own history of trauma, with the violence of the recent 25th anniversary of the August 19, 1991 riots in Crown Heights more than just a passing memory.
The event, a memorial evening of solidarity, was appropriately dubbed "Resiliency In The Face Of Terror." It was hosted by The Jewish Future Alliance, led by Rabbi Yaacov Behrman.
Several bottles of high-quality wine produced in the Samaria region were specially served at the event, along with delicious dairy food from Basil's kitchen.
Dagan's visit to Crown Heights followed a visit to Ground Zero. "On this day I was humbled to visit Ground Zero to share my sympathy for the families and solidarity with the American people. Coming from the Shomron and representing a community that has suffered from terrorism, I understand how difficult this is," he said.