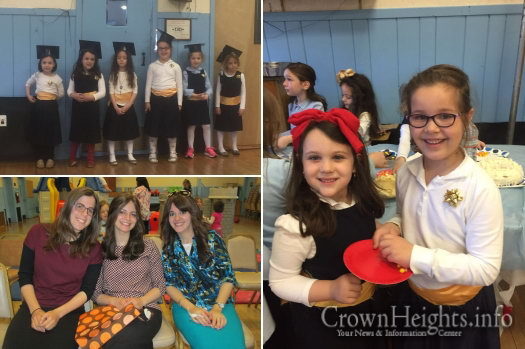 It has been an amazing first year for Cheder Chabad Girls of Long Island. The first Pre-1A class celebrated the completion of their first year with a lovely performance.
The girls did an amazing job singing the Rebbe's kapital, the 12 pesukim, and a beautiful graduation song composed by Mrs. Mushkie Nacca.
The girls' morahs and parents were so proud of them for their performance, and for a year with so much progress and learning.
Cheder Chabad Girls of LI opened its doors in September 2015. There are still slots opened for the 2016-17 school year for grades pre1A-3rd grade. For more information call or text 516-447-1770 or email  chedergirlsli@gmail.com. Cheder Chabad Girls of LI caters to Shluchim and Anash of Long Island and Queens.