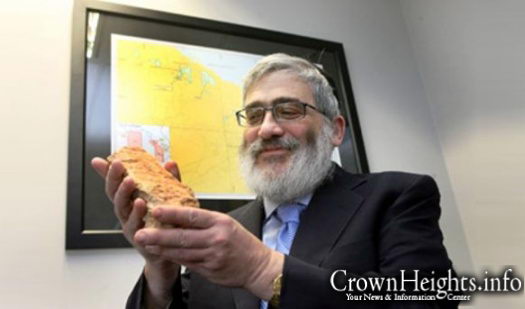 Rabbi Y. Gutnick
Once one of the wealthiest men in Australia, Chabad Chosid Reb Yossel Gutnick, locally known as 'Diamond Joe,' has been forced to declare bankruptcy with debt totaling in the hundreds of millions of dollars, after losing a court case against an Indian fertilizer company.
From The Sydney Morning Herald:
Mining magnate "Diamond" Joe Gutnick was once ranked among the wealthiest men in the country, with a fortune totalling more than $300 million.
Now the former Melbourne Football Club president has declared himself bankrupt, with debts totalling more than $275 million, after a deal with one of India's biggest fertiliser groups turned sour.
Mr Gutnick's statement of affairs, obtained by Fairfax Media, shows he owes his creditors $275 million, and has no other assets except for $16,087 in savings and a worthless portfolio of shareholdings.
It's a long way from the peak of his career in the 1990s, when the BRW rich-lister had all the accoutrements that great wealth brings, including mansions, a Rolls-Royce, a luxury boat and a private plane.
Click here to continue reading at the Sydney Morning Herald.