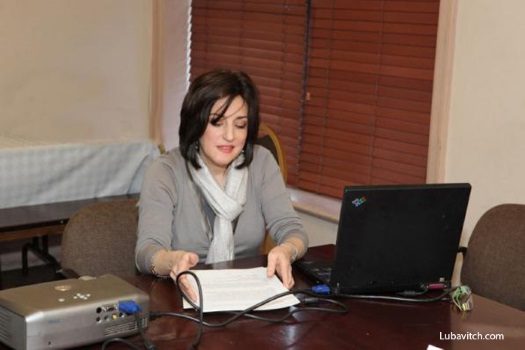 The Jewish Daily Forward has profiled four women who it says are changing the face of Orthodox Judaism. One of the four is a member of the Crown Heights Lubavitch community, Mrs. Baila Olidort.
From The Forward:
Baila Olidort, editor of Lubavitch International, said being a religious Jew is intrinsic to who she is, but when she's at work, "editor" is her defining role.
Still, she couldn't deny that the paper's direction (since its birth in 1989) has evolved the way it has because, as a woman, she's committed to including women's voices in its pages.
"The fact is, Chabad women take dynamic leadership roles in building and sustaining Jewish communities around the world and I think that warrants a closer look," she said. "So in our news and feature stories, we'll interview women as well as men, and when we report on Chabad's activities anywhere in the world, we'll look at how women lead and effect change. Our thought pieces also reflect women's perspectives as well as men's."
Under Olidort's leadership and without advertising revenue — the paper is funded by Chabad Lubavitch Headquarters — Lubavitch International has grown to 40 pages from eight, and is published five to six times a year, reaching about 150,000 readers, she said.
Olidort conducts editorial meetings out of an office at Lubavitch headquarters on Eastern Parkway — the paper employs about 10 writers — but she does most of her writing and editing in her well-appointed home in Brooklyn's Crown Heights, where I met with her.
Lubavitch International is different from the other Haredi publications, not least in its inclusion of photographs of women. "I see the newspaper as a bridge to Jews wherever they may be," Olidort said. "A central mission, inspired by the rebbe, is to ensure that Jews have access to community, Jewish education and opportunities to practice Judaism, including those who may know nothing about Jewish religion, history or tradition."