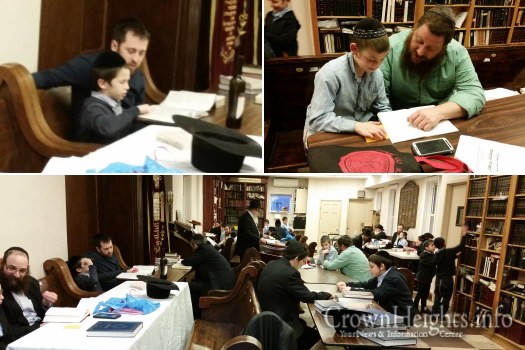 Now that Shabbos is out much later, many fathers and sons have joined the new Avos Ubanim program, which takes place on Sundays between 6:00 and 7:00 PM.
This past Sunday, the Agudah Shul at 456 Crown St. was full of a 'hartzike Kol Torah' emanating from the mouths of the boys learning with their fathers.
The excitement on the faces of the children, as well as on the faces of the fathers, was contagious. "It was heartwarming to witness the bonding of the boys with their fathers as they spent quality time together," said one attendee.
Incentives and prizes galore, with inspiring divrei chizuk, topped off this wonderful learning experience.